Choć Salon Los Angeles 2019, zupełnie jak Genewa i Frankfurt, zdominowany jest przez wszelkiego rodzaju samochody elektryczne, to na amerykańskiej ziemi nie mogło zabraknąć typowo amerykańskich potworów. Zapraszamy na krótki spacer po targowych halach.
Już na wejściu na Salon Samochodowy w Los Angeles wita nas bardzo ciekawe, typowo amerykańskie auto. Podniesiony i bardzo mocno zmodyfikowany pickup Forda. Obowiązkowo z ogromnymi obręczami kół.
Zresztą gigantycznych pickupów było na targach całe mnóstwo. Swoje giganty, tak lubiane przez Amerykanów, przywieźli najważniejsi gracze segmentu, Ford, General Motors oraz FCA. To kilka najciekawszych:
Swojego pickupa przygotował także Jeep. Model Gladiator powinien także pojawić się na europejskim rynku.
Nie tylko amerykańscy producenci specjalizują się w autach tego typu. Mianem "najlepiej sprzedającego się pickupa średnich rozmiarów" na targach chwaliła się Toyota. Oto Tacoma:
Nie mogło także zabraknąć SUV-ów w rozmiarze XXL.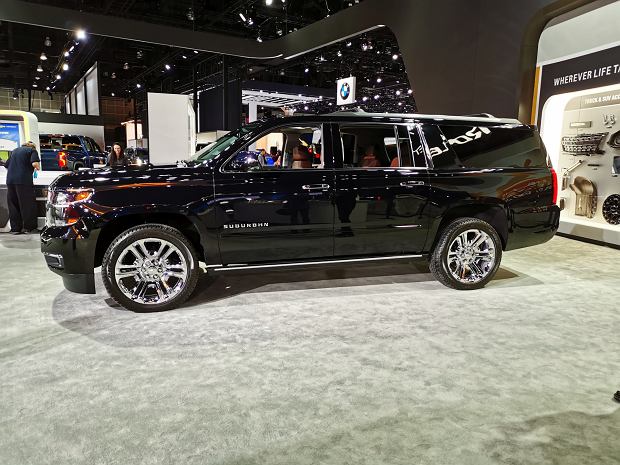 autor Filip Trusz. Created moto